The Consumer Price Index (CPI), which measures changes in prices paid by consumers for goods and services, was released earlier today for the month of January and showed a 0.5% month-over-month (m/m) increase and +6.4% (y/y) vs. the prior month revised at +0.1% m/m and +6.5% y/y. The January data showed a rise in Shelter of +0.7% m/m and +2.00% in Energy. This was also the 32nd consecutive month of increasing prices for Core CPI.
12-Month Percentage Change, Consumer Price Index, Selected Categories, Not Seasonally Adjusted, All Items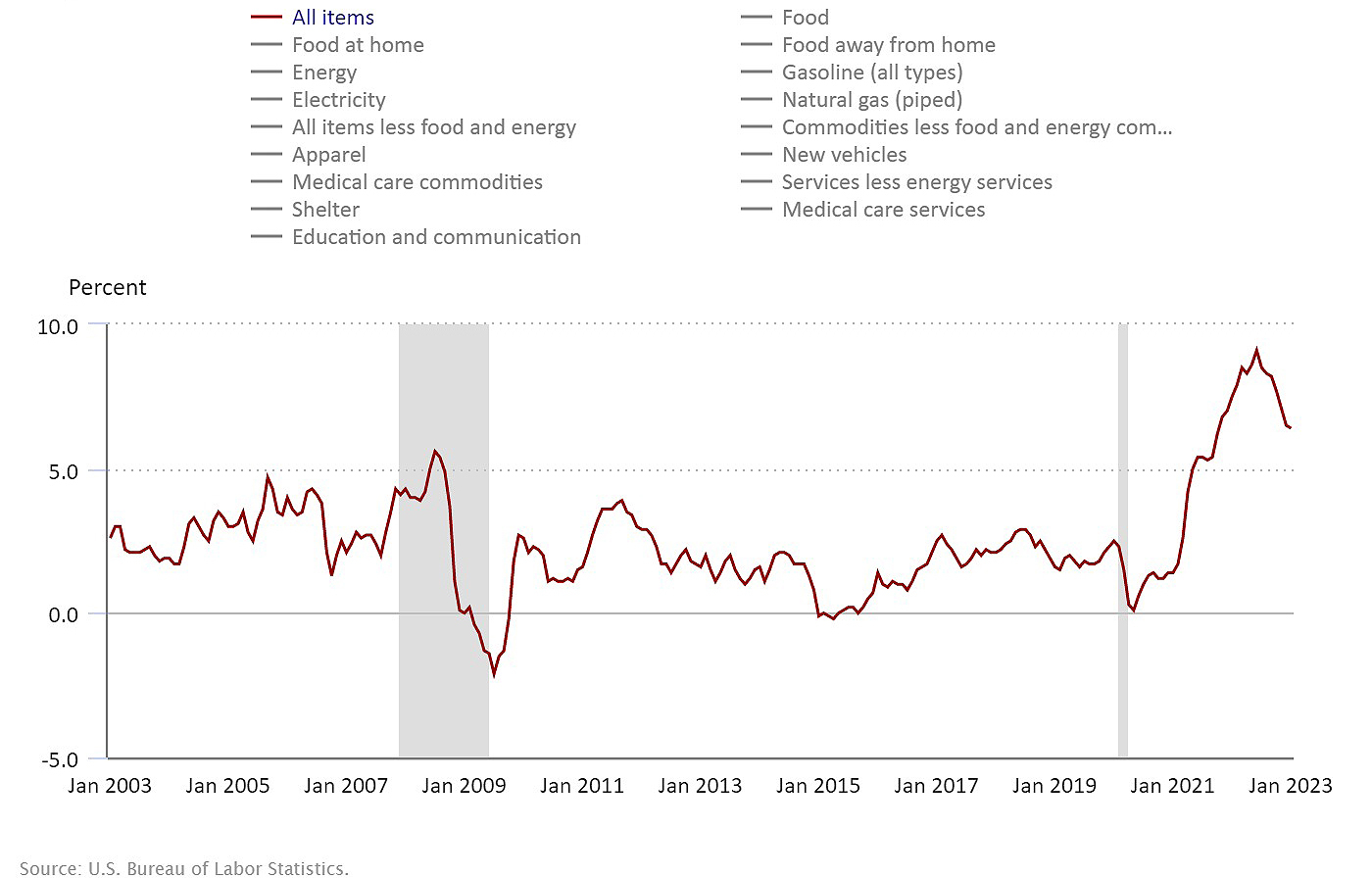 Source: Consumer Price Index Summary (bls.gov)
The table below shows m/m percentage changes in CPI indexes across All Items, Food and Energy in addition to the Core CPI, which excludes Food and Energy.
Source: Consumer Price Index Summary (bls.gov)
One of the two major focuses of the Federal Open Market Committee (FOMC) is price stability, which is running well above the target range of 2%. Per the Federal Reserve's February 1 news release, FOMC members reemphasized their commitment to using the tools at their disposal to try and tackle inflation. The next decision regarding fed fund rates will be announced March 21-22. The CPI February summary is scheduled for release on March 14.