Who We Are
What We Do
We provide investment banking, research, sales and trading, asset and wealth management, public finance, insurance, private capital, and family office services.
About Us
We are a family-owned financial services firm that values client relationships, long-term stability, and supporting the communities where we live and work.
The Stephens Story
The idea of family defines our culture, because each of us knows that our reputation is on the line as if our own name was on the door.
Leadership
Our reputation as a leading independent financial services firm is built on the stability of our longstanding and highly experienced senior executives.
Impact Initiatives
We are committed to corporate philanthropy; economic and financial literacy advocacy; and diversity, equity, and inclusion initiatives.
Our Brand Ambassadors
Stephens is proud to sponsor the PGA TOUR, LPGA Tour, and PGA TOUR Champions careers, as well as applaud the philanthropic endeavors, of our Brand Ambassadors.
Making Connections
We host many highly informative meetings each year with clients, industry decision makers, and thought leaders across the U.S. and in Europe.

Capital Management
What We Do
Stephens Capital Management tailors passive and active investment strategies unique to each institutional client. We match risk tolerance with liquidity needs, while factoring macroeconomic and sector trends. This allows us to pursue constant innovation.
Our Services
We are committed to product agnostic, independent advice. Our team-oriented approach creates solutions across asset classes, from stocks and bonds to hedge funds and private equity, fitting each client's investment policy. Our clients include state and local municipal entities as well as many different businesses, including foundations, endowments and family offices. We are pension and retirement plan experts.
Asset Allocation
Strategic asset allocation is critical for long-term investment success. Our highly targeted Spectrum strategies utilize primarily exchange traded funds, on a discretionary basis, to gain exposure to a diverse mix of asset classes across equity and fixed income markets. The Spectrum Investment Committee keeps an unwavering focus on our clients' goals and continually monitors asset performance so our strategies reflect current realities.
Learn More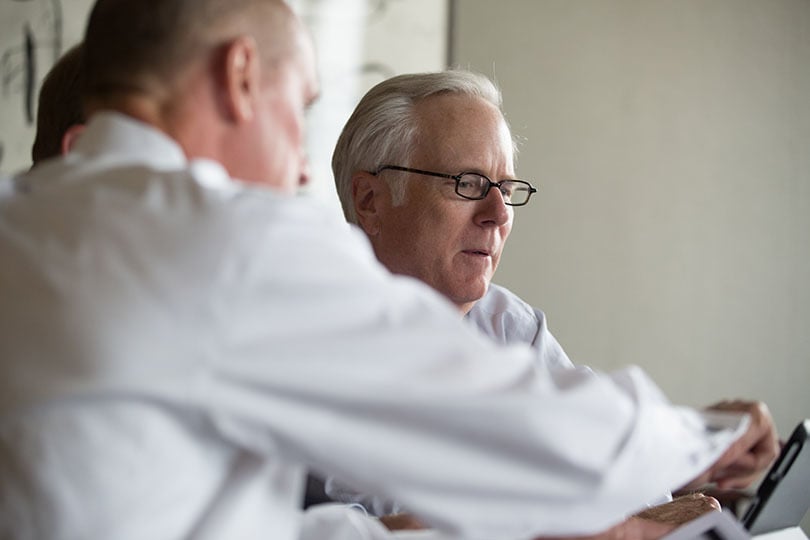 I want to learn more about:
Download Form ADV information on Stephens Capital Management
Pooled Equity Investment Products
We can help clients invest in a diversified portfolio across large, medium, and small-cap stocks through an affiliate, Stephens Investment Management Group, which specializes in domestic growth funds.