Who We Are
What We Do
We provide investment banking, research, sales and trading, asset and wealth management, public finance, insurance, private capital, and family office services.
About Us
We are a family-owned financial services firm that values client relationships, long-term stability, and supporting the communities where we live and work.
The Stephens Story
The idea of family defines our culture, because each of us knows that our reputation is on the line as if our own name was on the door.
Leadership
Our reputation as a leading independent financial services firm is built on the stability of our longstanding and highly experienced senior executives.
Impact Initiatives
We are committed to corporate philanthropy; economic and financial literacy advocacy; and diversity, equity, and inclusion initiatives.
Our Brand Ambassadors
Stephens is proud to sponsor the PGA TOUR, LPGA Tour, and PGA TOUR Champions careers, as well as applaud the philanthropic endeavors, of our Brand Ambassadors.
Making Connections
We host many highly informative meetings each year with clients, industry decision makers, and thought leaders across the U.S. and in Europe.
Our People
Elizabeth Daniel
Senior Vice President
M&A Advisory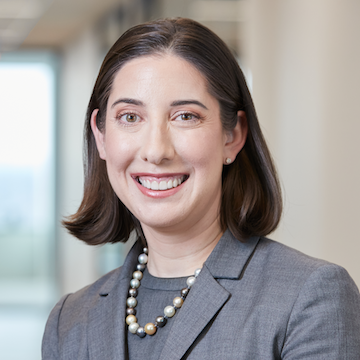 Elizabeth Brotman Daniel joined Stephens in 2016 as part of the Mergers and Acquisitions group. She advises companies on buysides, sellsides, and shareholder activism. Prior to Stephens, Daniel was with Wells Fargo Securities in the Middle Market Group where she worked on a broad range of transactions including buyside, sellside, and joint venture opportunities, as well as equity and debt transactions.
Previously, Daniel was with Johns Hopkins University where she was a senior staff member in Biomedical Engineering and Cardiology including responsibility for international programs. Daniel earned a B.A. from Johns Hopkins University and an M.B.A. from The University of North Carolina at Chapel Hill's Kenan-Flagler School of Business.
Perspectives from Elizabeth Daniel